Counseling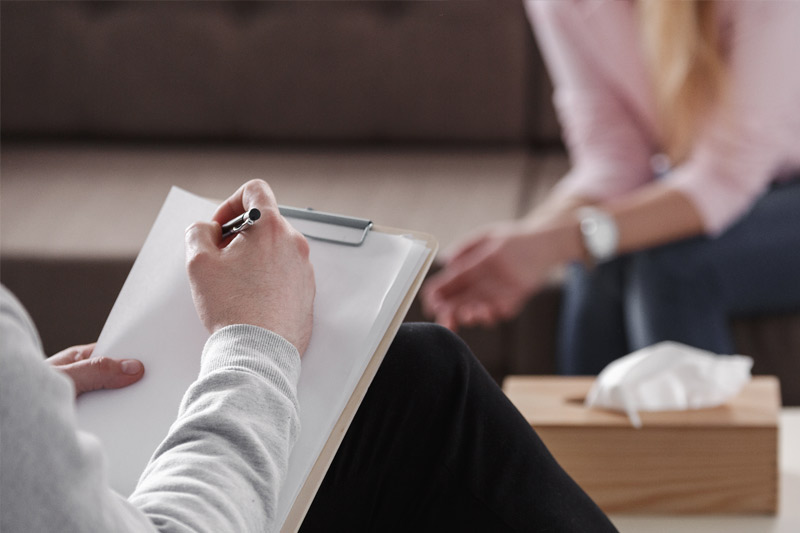 Psychotherapy is a tool to help build insight and awareness, overcome life challenges, learn skills to cope with negative emotions, and make changes in thoughts and behavior that interfere with daily functioning.

Individuals seek therapy for many reasons whether this be trauma, depression, psychosis, divorce, loss of a loved one or overall need of general support through life's many changes.

Therapy sessions are unique to the individual and their needs with a focus on the individual's strengths and focus on your goals for treatment. Sessions typically last 40-55 minutes, which can depend on insurance or provider. Healing has no timeline, and therapy can be short-term or long-term, depending on your goals and intensity of need.

For therapy to be most effective, it is important for individuals to complete tasks assigned in session and make efforts to incorporate learned skills in daily life. Psychotherapy is a confidential service, and no information is shared about your life without written consent. Information stays between you and your service team unless there is concern of harm to self, someone else, or we hear of another person being harmed.

KiLynn is Person-Centered and Strengths Based in her therapy approach, wanting to focus on empowering individuals to reach their full potential. She uses a multi-framework theoretical approach, but typically utilizes Cognitive Behavioral Therapy and Dialectical Behavioral Therapy.

These approaches allow others to become more aware of their emotions, decrease emotional reactivity, manage thoughts that increase emotions, and be more mindful and in the present. KiLynn focuses on treatment of depression, anxiety, trauma, and gender and sexuality issues, but has worked with a wide range of diagnoses.